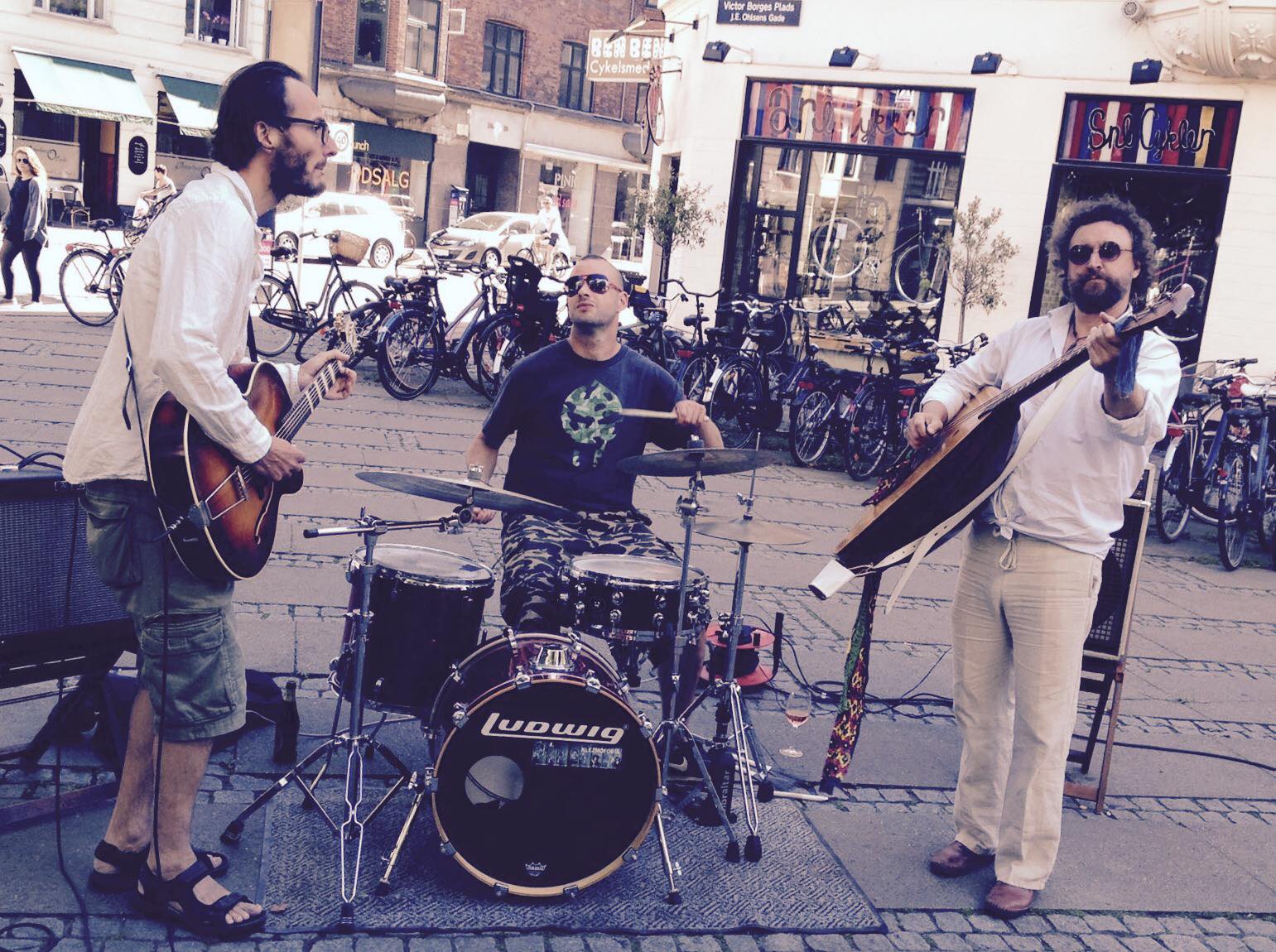 Live lounge Cph. 2016
A "Django-on-acid" instrumental trio - originally made for playing "dinner" at fish restaurant's outdoor parties. The trio's concept was about improvising and innovating musical progressives and to facilitate a mind expanding claws, shells and wine bubbles dinner experience - which is still the case amongst other concepts of musical installations.
The three musicians are widely professionally experienced from more than 15 years together in business being the rhythmic and harmonic spine of the world band Klezmofobia. Thus, there is no event or venue - big or small - that these guys are not experienced with. AB studio recordings have been made in LuffeLyd Studio/L.A. Media & Development - in july 2018 to be released asap.
AB's raw music catalogue consists of rock, world, gypsy jazz and balk 'n' roll - and whatever comes in their way. It may be recognizable tunes and maybe not. The point being; whether Alaska Blonde performs at Your festival, Your party or Your restaurant You will experience the very mindful essence of being here and now - in the instant moment the compositions are being made - with either Your friends, Your family or Your food and fellow guests.
Studio session at LuffeLyd july 2018:
Lineup: